---
Welcome to the 2018 Better Marriages of Georgia Marriage Celebration Homepage!


Chattanooga, Tennessee &nbsp &nbsp &nbsp February 23 - 25, 2018
Registration is closed for the 2018 getaway.
Stay tuned for the next event!
2019 registration will open in Fall 2018.

To learn more about the weekend,
navigate with the tabs above or click HERE to begin!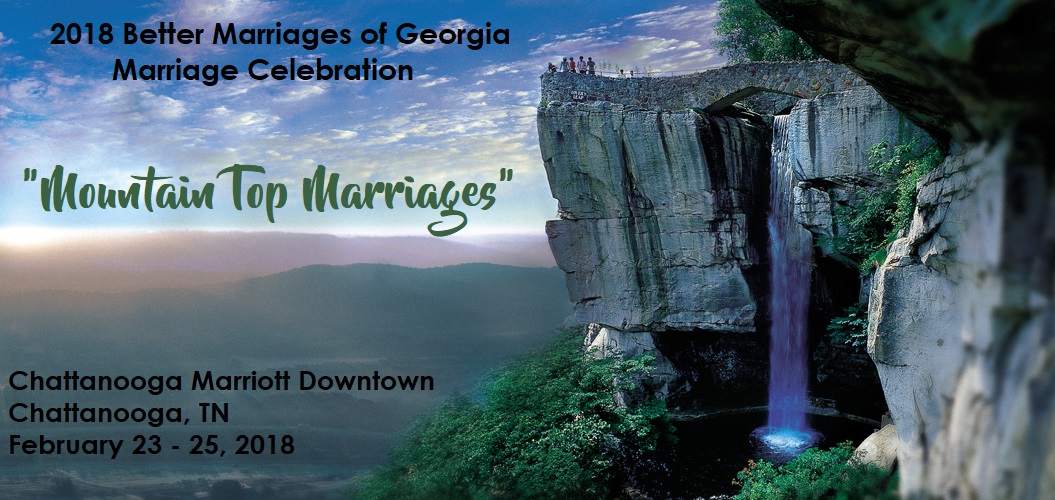 ---
Steps to plan your weekend:
Go to "Schedule" tab above to find out about the weekend
Go to "Workshops" tab above to learn about all of the workshop sessions offered
Go to "Registration" tab above to fill out the registration form. Pay online using PayPal or mail in a check.
Go to "Hotel" tab above to learn how to reserve your hotel room
&nbsp&nbsp&nbsp&nbsp&nbspBetter Marriages of Georgia invites you to grow your relationship in "The Scenic City" of Chattanooga, TN! Tucked between the mountains of Southeast Tennessee, along the beautiful Tennessee River, Chattanooga is one of America's most vibrant cities.
&nbsp&nbsp&nbsp&nbsp&nbspNot only will there be 10+ workshops lead by experienced, trained couples, there will also be ample opportunity to explore Chattanooga throughout the weekend! We want you to get the most out of this special, intentional time spent with your spouse!
&nbsp&nbsp&nbsp&nbsp&nbspWe hope to see you there!
If you have a question about the upcoming retreat,
contact the Conference Coordinators here
---

2018 Schedule
Friday, February 23, 2018
3:00 PM
Hotel Check-In and Getaway Registration Opens

3:00 PM
Pre-Conference Experience: Walk2Connect
Guided Reflection during Couples Walk of Downtown Chattanooga
(Please see Workshop page for important information
about Walk2Connect schedule)

7:00 PM
Welcome and Weekend Preview: "Partners in Climb"
Bonnie and Creede Hinshaw, President Couple
Getaway Team

Saturday, February 24, 2018
8:45 AM
Morning Check-In: "Cherish the Climb"
10:00 AM
Morning Workshops
12:00 PM
Lunch and Couple Free Time
4:00 PM
Afternoon Workshops
7:00 PM
Dinner
8:30 PM
Explore Chattanooga Nightlife, Couple Time
Sunday, February 25, 2018
| | |
| --- | --- |
| 8:15 AM | Christian Worship Service (optional) |
| 9:00 AM | Morning Workshops |
| 10:45 AM | Weekend Closing: "Mountaintop Moments" |
| 12:00 PM | Hotel Check-Out |
---

2018 Workshop Offerings
Friday Pre-Conference Experience
Couples "Walk2Connect"

"When we meet to walk, talk and experience a place together, we awaken to each other's stories and those of the places we encounter."
This leisurely-paced walk through Downtown Chattanooga will provide couples an opportunity to make discoveries about their surroundings and through shared conversations to energize and center themselves for the week-end adventure ahead.

Additional Information about the Workshop:
Please meet promptly at 3pm in the hotel lobby
Early check-in and baggage checks are available through the hotel
We will be taking the trolley to an offsite location

Lana and Jack Snellgrove
Saturday Morning Workshops
Intro to Marriage Enrichment:
Tools for the Climb
(Workshop A)


***This class is highly recommended for all couples who are new to Marriage Enrichment and/or Better Marriages***
Couples who are just starting their Marriage Enrichment journey will discover many of the "Tools" of Better Marriage in this workshop. These essential exercises and fundamental lingo provide a guide for the journey of Marriage Enrichment. Several topics will be discussed, including a Marriage Potential Inventory, exploring the Family of Origin, and Negotiating Differences.

Kim and Nathan Heinlein

Map of Life Together (MOLT)
(Workshop B)

This is not Waze, Google Maps, or Map Quest, but MOLT navigation. Stroll down memory lane to look at where you have been. Take stock of where you are now. Then together make a flexible plan for the future.

David and Pat Kelley

Exploring the Path to Intimacy
(Workshop C)

Join us as we venture up the trail to mountaintop intimacy! In this workshop we will look at "The Five Love Languages," learn to communicate our feelings through "word pictures," and consider sexual issues as we get older. We will also explore the various kinds of intimacy. Couples will have an opportunity to share with their partners new ways to make their love life more fulfilling and exciting!

Kay and Earl Potter


Transitions and What We Choose
to Do with Them
(Workshop D)

Change is inevitable and at times challenging, but transitions are an opportunity for growing our relationships. Join us to dialogue "knee-to-knee" as each couple explores their past, current, and future transitions together.

Lee Elliott and Alice Carnes
Saturday Afternoon Workshops
Creating a Secure Financial Basecamp
(Workshop E)

The financial world offers many proven strategies for creating and maintaining a stable financial lifestyle. This workshop marries sound principles of financial stewardship with communication tools for resolving and managing the different financial expectations, values and styles which couples bring to their relationship.



Patricia and Julian Harwell

My "Better Half"
(Workshop F)

A marital mountain climb takes two individuals working together. Couples will seek to understand each partner's strengths and vulnerabilities and how they can be channeled for the good of their relationship.



Eric and Nancy Matondo

Marriage and Media
(Workshop G)

The remote control used to be the only media point of contention. Now hundreds of media choices can enrich or challenge our relationship. Tune in for an enriching exploration of media and marriage.



Creede and Bonnie Hinshaw

Using Conflict to Reach That Mountaintop
(Workshop H)


This workshop is about understanding the need for conflict as well as the positive benefits of conflict in our relationships. We will explore techniques for creative and fair resolutions to conflict.



Claire and Jim Farmer
Sunday Morning Workshops
Got Oxygen?: Better Marriages Dialogue
(Workshop I)

***This class teaches advanced Better Marriages skills and is not necessarily recommended for couples that are new to Better Marriages*** The journey to the mountain top can sometimes be an arduous climb. What helps breathe oxygen into your marriage when the going gets tough? One key element is communication. Without it, we can't partner well. Come and spend some time "knee to knee" as we engage in a period of open dialogue with our partners.

Cathy and Jeff Schreiber

Romance Climbing
(Workshop J)

Romance is often easy when the relationship is at the beginning of the climb but as we go up the mountain of life romance can begin to wane. Join us as we seek ways to keep the romance alive along the climb. Romance has to do with making sure your spouse knows he or she is as important to you today as the first time you took them to dinner or gave them a gift.


Lydia and Greg Meadows

Mountaintop Vistas:
Planning for Our Future Together
(Workshop K)


"Change is inevitable, but growth in a positive direction is usually the result of intentional planning and effort."
In this workshop, couples will identify the strengths of their marriage, affirm the gifts each brings to the relationship, and consider the wants and needs of each partner as they plan for the future.



Lana and Jack Snellgrove

Marriage Enrichment Groups that Work:
Trail Mix
(Workshop L)


Marriage Enrichment Groups (MEGs) can be valuable resources in all stages of married life, but what works and how do we start a MEG that suits us? Couples will experience a "mini-MEG meeting" and think together about groups that might work for them and how to get them started. Let's get practical.



Eddie and Sylvia Robertson
---

---
Registration Information:

The Registration Fee is $199 per Couple and includes:
All workshops and materials

Welcome Reception with heavy hors d'oeuvres Friday night

Breakfast Saturday and Sunday mornings

Saturday night banquet

Welcome Gift Bag

---
Registration is currently closed.

Please contact getawayinfo@bettermarriagesga.org
if you have any questions about the retreat!
---

---
Hotel Information

Click HERE for online reservations
or call 1 (800) 228-9290 or (423) 756-0002
---
Room Rate: $150/night
Rate includes parking and all taxes/fees.

All reservations made with this rate are guaranteed to be King rooms
unless you make other arrangements with the hotel.

---
UPDATE!
Rooms are again available for Thursday, Feb 22!
The room block for the $150 price is valid Wed 2/21 - Sun 2/26
for reservations placed by Monday 1/28.
Reservations made after 1/28 are not guarenteed to be available
and the rate will increase.

---
To learn more about the
Chattanooga Downtown Marriott, click here.


Click here for address and driving directions.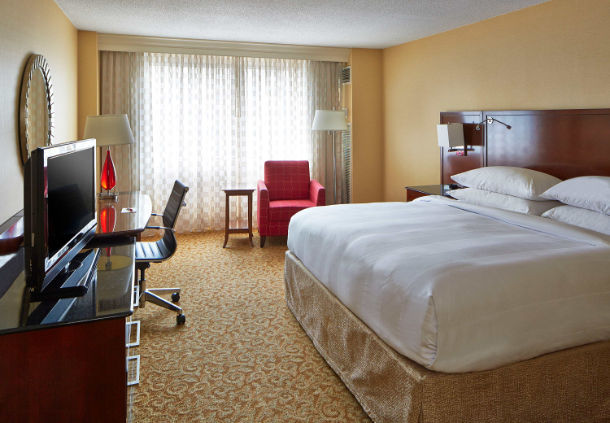 ---
---

Questions about the Getaway Weekend?
Contact us here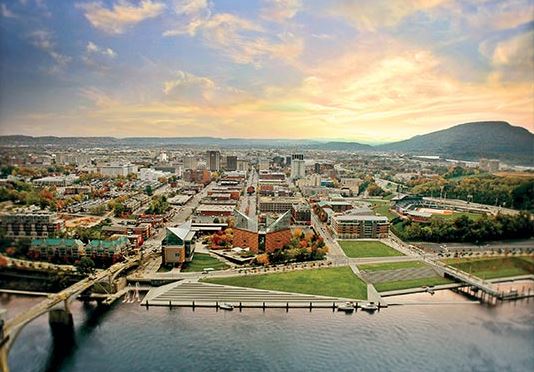 Refund Policy: Conference registration is accepted up to February 13th.
Refunds of full registration can be returned on or before February 13th.
For cancellations from February 14th through Feb 22nd, only a $50 refund
can be given due to meal commitments. No refunds on or after Feb 23rd.
Hotel policy requires room reservations must be cancelled 72 hours
prior to arrival to avoid a charge of one night's room and tax.